Some of these steps may seem slightly out of order, because one step—such as finding a set number of members who are a good fit—might be ongoing for years, as you start and complete other steps. You might be attracting and vetting new members from the time you first post a group description, until well after you move into the place you've chosen to start an intentional community.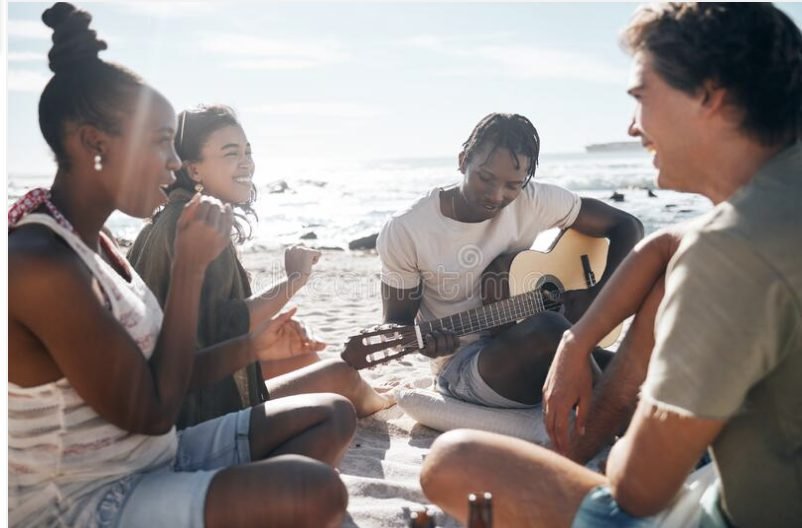 1. Investigate Options to Join an Established Community
There are two reasons for this recommendation. First, it's a lot easier to join one than to start an intentional community. Second, by learning from an existing one, you may learn a lot that will help you if you decide to go forward with forming a new intentional community. We've described and linked to several IC platforms to help you discover your options. Some established ICs may also have posted on our Team Up page if they are looking for new members for their immediate household.
2. Search Profiles
At the Team Up page, you can search for groups in the forming stage or households open to co-living. At the Match for Free page you can search member profiles to see if there are others who have similar ideas and interests to start an intentional community. The powerful search functions will limit profiles to parameters you set.
3. Register and Create Your Profile
When you look thru profiles that come up in searches, it might give you motivation to see that there are others near you with similar ideas. If you don't find any quite right, you can make a profile and wait for someone else to come along and find yours. When they send a chat, you'll get an email.
Register at the Match for Free page (see the top purple banner). Then, at the top of the same page, click the orange button labeled "step-by-step how to complete your member profile" and follow the instructions to finish up your profile.
You might invite a few community-minded friends and acquaintances to get on ICmatch to see how your preferences match up.
You might look at the groups page (labeled Team Up in the menu). See if there is a link to a group type that interests you, and send that link to a friend or family member who might be interested to start an intentional community. This can increase your chances of getting discussions going about your plans for finding or building residences together.
4. Be Proactive
You'll get an email when you get a new match. ICmatch works behind the scenes to find your closest matches based on your profile answers. Communicate safely thru ICmatch chats. After a few messages back and forth, you might find a few other members who have ideas of intentional community similar to yours. Don't know what to say? Write other users a note about what you seem to have in common or what you'd like to know more about.
You could invite compatible others to create a group discussion with you on an external platform you are already familiar with. You might check their profile response to the question in the technology category about what apps or services they are comfortable communicating thru. Meet in an anonymous video conference if you are excited to more easily discuss ideas. We encourage you to use only your display name during these interactions. Don't feel pressured to move too fast. If it seems another is pressuring you, that's a red flag. If you're both simply excited about the possibilities, that's great. Enjoy the sense of possibility, but get help from a less idealistic friend if you need a reality check. There are a lot of scammers who create a friendly habit of communicating often, then ask for money. We'd hate to see that ruin your enthusiasm for community, because there really are good people out there who want connection like you do.
Invite friends and acquaintances to join ICmatch. They can find your profile using your display name. It might spark their interest if you show them the Community Types pages you are interested in. Many have unique purposes to start an intentional community, and this can be more inspiring than simply the idea of friendly neighbors.
5. Form or Join Founders' Groups
If you plan to have a community where you remain the only property owner, it's important to recognize the difference between a landlord/tenant agreement, a service institution, and an intentional community. These agreements can be combined, but it's important to clarify what you are offering to whom. If you plan to include some members who will not be fully qualified and capable to contribute economically and in decision-making, read up on how you can be the best possible

benevolent dictator

.
When you find other members who seem a good match, if they have a group in the Team Up page, you can let them know you're interested to join.
You can create a group too. Look for members who might be a good fit and invite them to join your group, where their profile will show up next to yours.
Discuss whether any of you can invite others to the group discussion any time or whether you'll consult each other first before giving out your group chat contact info.
Your group page can share a link to an external platform where you host your group chat or have a longer description of your future IC.
It's fine to belong to several groups, but if you get to a point you feel pulled in too many directions, you might decide to choose the one group you feel most committed to, and drop out of the others.
There may come a time when some members don't feel the norms, values, or majority of decisions in a group are working for them. Some may decide to split off as a separate group. If you can remain on friendly terms, the original group and the new group may be able to share information and other resources you each might benefit from.
Consultant Yana Ludwig makes the following four recommendations:
With 3 to 8 people for a founding group, you will bring diverse skills to the project and have more help to carry the load (Sky Blue mostly agrees).
More perspectives can help you create a community plan with broader appeal and fewer mistakes.
However too many perspectives can keep you from reaching agreement about core values.
Because it's a collective project, practice sharing power from the beginning. It's good to make the initial decisions together so you all have buy-in.
6. Share More Contact Info (Gradually)
After you decide there's a lot of compatibility, here are a few next steps that can help you make sure you aren't rushing into a situation. First, please read our safety precautions even if you feel confident about sharing contact information and meeting. Second, sharing social media accounts lets you check out each other's online presence. Third, if you tend to be a bit too open or too closed with acquaintances, let someone you know well weigh in on whether or not your matches seem a good fit for joining up to start an intentional community. Fourth, be sure you get a good vibe before you share personal contact information such as your phone number. Have an extended phone call before you discuss meeting in person. Annamarie Pluhar recommends that you have a thorough conversation about how you would live together and why you think that it might work. Fifth, Pluhar recommends that after an extended conversation, each of you should have two or three references and be willing to have their future housemate talk to people who know them well. At least one reference should be someone the potential community member has lived with. Pluhar recommends that you have a conversation with each of the references by phone. Start by asking how long the reference has known the person and how long they lived together.
7. Meet Up
You might first meet one other person who seems the most promising. If you have more than one in your group and live distantly from each other, meeting in person can be a considerable investment of time and travel expense. You might decide to meet as a group of 3 to 8 in order to limit the time and expense. Hold an in-person meeting in a well-lit public location where you are not alone and can focus on talking. Discuss your vision for community as well as what your strongest compatibilities are. It's important to mention up front what issues you each believe could be the sticking points to discuss later.
Make plans to meet new users who have contacted your group. If you are attracting a lot of attention, you might set a regularly scheduled time to meet new people interested. You might hire a local consultant to help with a group facilitation and include a fun activity you all agree on.
Many groups neglect the interpersonal side because of the tremendous amount of work it takes to get the organizing work done, but ongoing team building activities and fun are needed. It sustains the sense of cohesion in a group and prevents dropout. Without keeping up the good relations in the group, the project can fall apart. Working and planning together inevitably causes friction. Some conflicts need to be faced head on, while many minor differences simply need to be adjusted for. Many negotiations will be made about small differences of values that a group may have believed were already resolved. Without having underlying goodwill and camaraderie, these will start to make it seem that the negatives outweigh the positives.
8. Take Gradual Steps
On a second or third meeting, bring kids, pets, or other important companions to make sure they get along with potential IC members too. Test out your real-world compatibility by taking a trip all together, or work on a project together.
Many existing intentional communities have a 3-month trial period of living at the community before each side commits to a longer agreement. Similarly, for those working toward a new intentional community, you might set up a trial run in which you live close to or with each other, as you continue toward your plans for a large group purchase.
To start an intentional community successfully takes more than idealism and hope; it takes careful planning. Typically relationship experts say you won't really know someone's challenging characteristics early on, because we tend to be on our best behavior the first year or more of knowing someone. As they say about marriage, keep your eyes wide open before you make the commitment, and half shut afterward. That is to say, be more critical before a commitment, and less so afterward. Unfortunately, many people tend to do the reverse. We need time and a variety of situations, especially stressful ones, to be able to determine long-term compatibility. To avoid jumping into a contract that could have unknown risks, work out plans in regular meetings, as described next.
9. Group Size Changes
One of the first topics you'll want to get clear on is your membership criteria, including a minimum and maximum number of members you all can agree on. If this ends up dividing your group, don't see it as a failure. This is the best time to get clear on incompatibilities that later could be costly or cause substantial friction.
Once you agree on a specific area to live, join the Foundation for Intentional Communities (IC.org, not affiliated with ICmatch) as a forming community, or other relevant membership, for more visibility that can attract new members.
Point respondents to your IC.org/directory posting before inviting them to join your discussion. Asking them to read in advance the detailed information you have posted will give them a chance to show their capacity to help in group goals. This advance reading will ensure that your group meetings can stay on the planned agenda. You won't want to spend time answering questions that could be found in your group's website or other online descriptions. It's okay to tell your questioners during meeting that you'll be happy to answer more after they've had a chance to read up on the basics. While it's great to have the interest and welcome new participants, you don't want new potential members to continually drain the energy from your core founder's team.
If a supermajority of you agrees that the price, timing, and several other aspects are lining up, the original group may decide to go ahead getting a property, even if some group members decide they need to back out. The members not ready to move can make their own group identities and postings, or use the existing group postings if the moving group has the numbers they wanted.
10. Regular Meetings (Work Out Agreements & Plans)
Decide on regular meeting times and formats to work together toward your project. A consistent time makes it easier to keep the scheduling simple when several people are involved.
Meeting at each others' homes has the advantage of offering quiet and focus, and you will learn more about each other's habits and preferences.
Make sure that everyone has a say about what is on the agenda. See what our Resources page has to offer as you're setting your agendas.
Practice a decision-making process based on what governance styles you agree on.
You might assign lasting roles to take on during meetings, or make a schedule for alternating the roles.
In addition, future roles within the intentional community are important to discuss. How much time will each member spend on work for the community? Will roles be set or rotating? These and many other topics are contained in our templates for creating agreements for living in intentional community.
Regular meetings give you motivation to make consistent progress, as you might each have a task to report on. Sharing the progress you've made helps ensure each member's

current responsibility

is coordinated with the group goals.
Practice conflict resolution and cohesion-building using a variety of meeting formats, to determine which you all prefer.
11. Learn More
Want a closer look at how you can use ICmatch for a founder's team to start an intentional community? The Community Types pages each have a resources section that points to the best information we've found or created for that type of community.
We've put together a list of excellent reading, listening, and viewing resources on a variety of topics related to starting and maintaining an intentional community. You can also connect with national and regional IC-related organizations to find courses and find communities whose models you may want to follow.
Check out this IC starter guide from the Foundation for Intentional Communities (not-affiliated with ICmatch) that's been working out the details of community building for two decades.
12. Bring in Consultants
As your group grows larger, it may take longer to talk thru decisions. There may be disagreements that become challenging. You might hire a mediator, group mentor, or group facilitator such as those advertised at ICmatch or IC.org. Ideally they will help you resolve

structural issues

so that these do not create regular interpersonal conflict.
Include fun team-building activities that can renew connections when you feel you're at an impasse. We select team-building consultants who value community and who have experience with ICs. Many have expertise to help you get into a headspace that loosens some of your assumptions to explore different ways of relating and novel approaches to start an intentional community.
If your IC goals require a substantial purchase, whether it be a residential community, business partnership, or neighborhood project, you'll probably increase your speed of success by hiring relevant consultants. After several discussions, agree on a price range and other aspects of the ideal property or joint purchase. Have group agreements in place as much as possible before you bring in consultants who are relevant to moving forward with high-cost decisions. This will help you make the most of their time, as you'll want to get experienced consultants who likely charge a high rate, knowing that they can also save you a lot of headache and expense.
13. Form Contracts
Create a set of basic bylaws you can agree on, based on the existing bylaws of a long-standing community that is similar to what you'd like to create. By now you will have been practicing your chosen style of governance for quite a while. Make sure you have mechanisms that allow practice and policy to keep evolving and that are complementary with your form of governance. You might contact a consultant on IC.org or ICmatch to help you go over the details of your agreements to fill you in on what you may have overlooked. They can help you determine if there are parts that need to be adjusted before the stakes get higher.
Decide on a legal structure that will hold your joint property. Making written signed agreements up front gives each side the incentive to think thru details carefully. Clarity of written contracts gives you the best chance of protecting your assets and creating a workable situation for everyone. Consider various

ownership models

, including creating a corporate entity with shares equivalent to each member's financial investment, where the members then rent from the corporation. This novel arrangement offer a lot of flexibility to adjust for a variety of buy-in amounts.
Contact a realtor to help you find your ideal property. You might check IC.org classified for posted properties that are suitable to start an intentional community.
Show that you can be good neighbors. Some cooperatives have achieved lasting success only because they talked to all the neighbors before a zoning meeting. This helped others support not fear the arrival of a group with plans outside the norm.
With the help of a legal consultant, finalize and file the legal documents for your group purchase and your community governance process.
After your purchase, celebrate! According to Diana Leafe Christian in Creating a Life Together, you're now in the approximate 10% of groups who make it to the purchase point of establishing an intentional community.