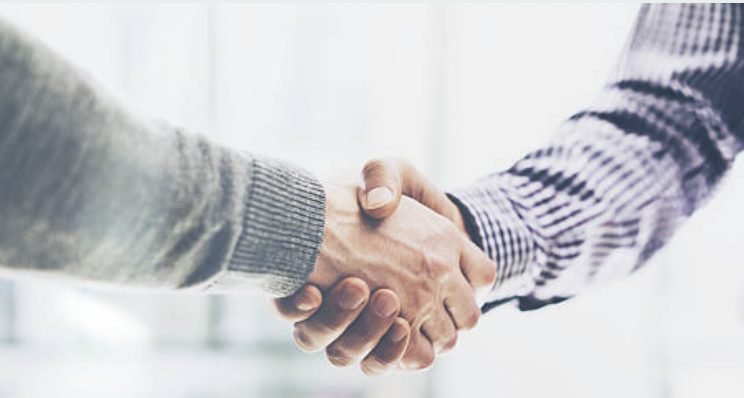 User Agreements
By registering at ICmatch.org, you accept the Terms of Use. You should read the Terms of Use carefully before starting to use ICmatch.org. If you do not agree to be bound to the Terms of Use, you must not access ICmatch as a registered user. We need registered users to make the following commitments:
Use caution about your identity when creating a member profile. We prefer that you use a newly created display name and memoji to maintain privacy. Do not include social media links or other identifying information in your individual user profile. Reveal your identity and contact information only after you feel comfortable with another user, which might mean after meeting them thru zoom or in person in a public setting, accompanied by at least one other person you know well. Remember that scammers can be persuasive, charming, and may present exaggerated or faked credentials. Other potential community members should feel a bit cautious about you too. While you may have the potential to be in a long-lasting mutually beneficial collaboration, it's important to build trust gradually.
Provide accurate information about yourself. You may choose to not respond to a question, but do not misrepresent yourself. Contact the help desk if it appears we have not provided you a profile response option that represents your perspective, or choose the option that most closely matches your perspective.
Do not share your password. Do not give access to your individual ICmatch account to others.
Create only one user account (your own) and use it for personal purposes that match the intent and stated values of ICmatch. This service is intended to be used for identifying others with compatibility for creating shared residence, intentional community with separate residences, or sharing economy projects.
Your profile is not a place to post advertisements or detailed descriptions of your business or services. Ask us about registering for a consultant account if you have a paid service that could be of interest to users that you want to advertise to them. The private chats should not be used for advertising.
Profiles must not contain profanity, lewdness, or content that is sexually provocative.
Profiles must not contain bad grammar and punctuation to an extent that the content is unclear or misleading.
Report to [email protected] any communications that are in violation of ICmatch Terms of Use. This will help ensure that users can enjoy the services for the intended purposes.
Requirements of Completed Profile and Maintained Activity
Users expect that those they message are active on the site and will provide a useful amount of information in their profile in a reasonable amount of time. Those who register but then take no steps to complete the matching questions and post an image will eventually receive a warning about an inactive profile. By deleting incomplete and inactive profiles, we can ensure that users have an experience of most often being responded to by users who they match with.
The system automatically sends a weekly email reminder if a new text message is unread. You can set a filter to delete these communications, but the positive is that the reminders may assure you that you don't need to keep checking your account to see if there's something new.
Although recent chat messages will be visible, individual messages will disappear after 6 months. Please copy and save those that are important to you. It's necessary for us to limit the data load in our system.
Age Requirement
We try to make ICmatch broadly available for its stated uses. You are invited to be a registered user of ICmatch if:
You are 18 years or older.
You are between 13 and 17 years and have the permission of your parent or guardian.
While we feel extra protective of young users, we also understand that some youth can benefit from increasing their regular access to stable supportive adults and teens who they trust. Access to community mentors who have attributes they can relate to could give them an important boost. We urge younger users to be extra cautious. At times when you may feel at odds with your primary caregivers, before you reach out to friendly strangers, seek the help of school counselors, community youth services, local service clubs, church affiliates, or trustworthy neighbors. These adults could help you evaluate whether or not specific opportunities on ICmatch seem trustworthy or suspect.
Teens may value the opportunity to discuss with like-minded peers the potential to apply to the same colleges, work opportunities, or extracurricular programs where they can room together to feel more confident in a new environment after moving out of their primary caregivers' home. They may also co-create or join service projects that could give them valuable experience and show leadership potential as they apply to colleges or work.
Limits of Liability
ICmatch is not responsible for any unfortunate circumstances that may result from your use of this online service. The users of ICmatch enter into agreements directly with each other and are expected to hold each other accountable to the best of their ability. ICmatch is not responsible for any false statements, mistakes, or misconduct of any individual users, group coordinators, consultants, or others that you may come in contact with as a result of using our website. It is your responsibility to be sensible about what information you share and what risks you take in initiating in-person interactions. We urge you to read and follow all safety precautions throughout the website.
By using ICmatch, you agree that your posted profile information is available for others to view. Other registered users may contact you thru ICmatch messaging. See also the Privacy Policy.
User Rights
Using your email server's filter functions, you can block ICmatch emails about new profiles that match yours, but this may prevent ICmatch from being able to communicate with you.
Right to erasure ("right to be forgotten"): You have the right to erasure of your personal data. If you delete your profile, we will not retain a copy. If you have engaged in problematic and unauthorized activity on ICmatch, we reserve the right to keep the associated email address on file. The delete button is at the end of the profile page.
Users with a profile payment (optional) can cancel the automatic renewal function of their subscription at any time. A prepaid amount will not be reimbursed.
How Services Are Funded
We don't charge you to create or maintain a complete and active ICmatch user profile. Members or consultants who wish to boost their visibility can subscribe to be listed on a group types page.
Why We Offer Paid Visibility Boost
Without income from the site, we cannot effectively maintain a support staff, website upgrades, and repair. The way we can offer the user profile service for free is by offering related services at a fee.
While we are in favor of a sharing economy, we participate in the current money-based economy in order to support the development of viable alternatives. We need to access services that ask to be paid thru conventional means.
We funnel income back into outreach efforts to keep the IC movement growing, because we believe the world needs it. We strive to be a company that you feel good about supporting.
Group Coordinators
These guidelines apply if you identify as a group coordinator.
If you use as your member photo a multi-person photo, it must be of your family or group, with permission of any persons identifiable, and not stock photos or representations of an idealized community setting or activity.
Links at your group page, if it includes offers of visiting, volunteering, working, or residing with your group, must define the contribution requirements accurately, without misrepresentation.
Links at your group page, if it includes offers of joint rental or co-purchase, must accurately indicate the housing type your group is contracted to acquire or is considering for rent or purchase, without misrepresentation.
Links at your group page must not lead to pages that contain profanity, lewdness, or content that is sexually provocative.
Group descriptions must not contain bad grammar and punctuation to an extent that the content is unclear or misleading.
Group coordinator profiles must not consist solely of generic terms or locations to an extent that avoids providing information needed by users to make an informed decision about your group.
Group coordinator profiles may not link solely to your business or services if it is not a site at which you intend to or currently have a shared residence or intentional community. A consultant profile is the place to post advertisements or detailed descriptions of your business or services related to ICs.
Group coordinator profiles must not lead to pages with postings that violate laws applicable to your area about housing or employment opportunities. This is further described in the following sections.
Work Opportunities or Work Obligations
IC match group coordinators may indicate that they are looking for members who can fill certain work roles in their intentional communities. They may point to pages that state the availability of a partially paid position or a volunteer position that (a) is genuinely a trial run of membership, so that both sides can determine whether the person is a good fit for the community not just the work, and (b) carries with it the expectation of some type of compensation in the form of housing, meals, or shares in community resources. These must avoid violating federal or local regulations regarding job postings, such as are described in the Discrimination section of this document. The following policies are meant to assist ICmatch group coordinators in creating a clear and ethical agreement.
ICmatch group postings must not offer opportunities that are misleading.
ICmatch group postings must indicate willingness to negotiate compensation prior to visiting, to prevent the opportunity cost and burden of time and travel cost from falling exclusively on the visitor.
ICmatch group postings must not offer work opportunities that involve illegal activity, illegal products, or illegal services.
ICmatch groups must be as accurate as possible in describing opportunities that are currently available versus those expected to soon become available.
Work opportunities that are open to foreigners must be clear about who is responsible for checking on the legalities and costs of travel. Arranging permissions and paperwork can be dauntingly complex and could require significant investment of time and funds.
Cost Disclosures for Group or IC Membership or Events
Group coordinators, in the materials they point to from their profiles or group pages, should provide clear and up-front disclosure for any costs associated with joining, visiting, or being considered for acceptance to a group, event, or their planned intentional community. ICmatch will investigate complaints of members about the following expectations. Clear violations could result in deletion of your profile and group page if we request changes and you fail to reply and/or fail to make corrections. ICmatch is not responsible for ensuring compliance with these mandates, but reserves the right to refuse service to members or groups that appear to be knowingly and/or continuously misrepresenting themselves. ICmatch does not intend to be an adjudicating authority in these cases. We make these rules to ensure that users of ICmatch will feel confident that known exploiters will not be tolerated. In the event of mistakes and misunderstandings, ICmatch recommends using mediators who can assist with a reconciliation, as a first step before contacting ICmatch about a complaint against a group coordinator.
Any joining fee must be stated in the group description so that the cost is known before time investment is made by potential joiners.
Changes to a group event that is intended for in-person introductions must be reported to paid attendees immediately.
Full refund must be made for expenses that were collected by the group coordinator if an introductory event is cancelled by the group or substantially changed from the stated description of the event. Failure to meet this requirement could result in deletion of your group coordinator profile.
Planned group events must not give a misleading sense of having met requirements for joining. Provide clear descriptions, well in advance of the meeting, about the purpose of an event and how decisions will be made afterward about joining.
Members who pay ICs for services should be provided receipts for payment within a week of payment, unless an electronic transfer record states the purpose and amount of the transaction.
Consultant Agreements
These guidelines outline the policies that apply if you offer or use consulting services thru ICmatch.
Profiles on the Consultants page are not employees nor contracted workers of ICmatch.com. ICmatch makes no guarantee of their availability or the outcome of their services. Those who utilize services of these consultants agree that we are not responsible for the actions, services, content, or data of third parties (e.g., consultants) and you release us from any claims and damages, known or unknown, arising out of or in any way connected with any claim you have against any such third parties.
Consultants must respond to inquiries in a timely manner. ICmatch reserves the right to archive or delete a profile if, after notifying the consultant of complaints about their non-responsiveness, ICmatch receives no response.
Consultants agree to ensure that any third party on whose behalf they access or use any ICmatch service for any business or commercial purpose will not violate the applicable terms of use.
These Consultant Agreements require the resolution of disputes between you and us by mediation or binding arbitration on an individual basis.
We may need to update these Consultant Agreements at times. We will inform you by email about substantive updates. By continuing access or use of ICmatch for business or commercial purposes after notice of an update, you agree to be bound by them. If you do not agree to the updated terms, we ask that you contact us to determine whether your understanding of the changes is correct. You are free at any time to delete your profile and/or cancel your listing subscription.
If you collect content and information directly from users, you must make it clear that you (and not ICmatch) are collecting it, and must provide notice about and obtain user consent for your use of the content and information that you collect. Regardless of how you obtain content and information from users, you are responsible for securing all necessary permissions to use their content and information.
If there is a conflict between these Consultant Agreements and the general Terms of Use, these Consultant Agreements will govern with respect to your access and use of the ICmatch platform for business or commercial purposes.
If any portion of these Commercial Terms are found to be unenforceable, then (except as otherwise provided) that portion will be severed and the remaining portion will remain in full force and effect.
If we fail to enforce any of these Commercial Terms, it will not be considered a waiver.
Communication Guidelines
ICmatch wants users to be able to discuss honestly their preferences about who they share their lives and resources with, even if some may disagree or find their criteria objectionable. However, we need content guidelines to (a) alert you to legal consequences, (b) promote a positive culture, and (c) prevent misunderstandings or exploitation as far as we can do so. These guidelines apply to private chats and content of any type of profile.
Authenticity: We want to make sure the content people see on ICmatch is authentic. We believe this creates a better foundation for building the trust needed for long term community. We don't want people using ICmatch to misrepresent who they are or what they're doing.
Honesty and openness by ICmatch group coordinators: We expect you to reveal information that if not revealed could cause distress, wasted time, or avoidable expense. If multiple users report misinformation, this should be corrected immediately in order to maintain your listing.
Prosocial language: We encourage ICs to be honest about their intended membership preferences while at the same time avoiding potentially hurtful language. Here are some tips to help you word your membership criteria respectfully. State what your community focus is looking for, rather than stating who you might exclude. For example, you might state, "We prioritize prospective members who are parents of children of grade-school age for the purpose of encouraging youth activities and friendship in our somewhat remote location." State whether there are limiting features of the residence. For example, "This historical residence has many stairs. Upgrading it for wheelchair accessibility is currently outside our budget and would significantly detract from the historical design features. We regret that we do not have current plans to make these upgrades."
Inclusion: We do not support discrimination against any type of person; we do support individuals' need to find compatible characteristics in those they plan to live closely with.
Safety: We're committed to making ICmatch a safe place. Content that threatens people with bodily or financial harm or has the potential to exploit, intimidate, or silence others should be reported to the ICmatch help desk.
Respect: We expect that users will not engage in spam or harassment, including continued solicitation after requests are declined.
Legal Prohibitions in General
Communications thru and involving ICmatch must not
promote congregating around hateful messages or intent to harm, such as encouraging violence or bullying of any individual or type of person
contain misleading or fraudulent information
promote opportunities for business models that offer quick compensation for little investment, including multilevel marketing opportunities (the Federal Trade Commission defines pyramid schemes as promising consumers or investors large profits based primarily on recruiting others to join their program)
infringe or violate someone else's legal rights
impersonate a brand, company, entity, or public figure, which includes falsely representing an association with a business or non-profit organization
promote employment opportunities that involve illegal drugs, illegal products, or illegal services
treat recruits and/or members in a way that exploits anyone's vulnerability due to age, socioeconomic status, or belief system
Legal Prohibitions Regarding Offers of Housing and Work
Under the Fair Housing Act of 1968 and subsequent amendments, the following is U.S. law:
In the sale and rental of housing: No one may take any of the following actions based on race, color, national origin, religion, sex, familial status, or handicap:
Refuse to rent or sell housing
Refuse to negotiate for housing
Make housing unavailable
Deny a dwelling
Set different terms, conditions, or privileges for sale or rental of a dwelling
Provide different housing services or facilities
Falsely deny that housing is available for inspection, sale, or rental
For profit, persuade owners to sell or rent (blockbusting)
Deny anyone access to or membership in a facility or service (such as a multiple listing service) related to the sale or rental of housing
Since the 1988 amendments, for housing for those 55 years of age and older, "familial status" is not a protected class. In the Housing for Older Persons Act of 1995 (HOPA), requirements to get the exemption were relaxed. Communities of elderly can set a limit of age 55 or older. It is also legal to have men-only or women-only retirement homes.
ICmatch does not intend to offer listings to advertise specific existing housing; instead it helps users to identify ways to organize themselves to pursue housing opportunities. ICmatch recommends posting existing room rental offers at friendsmates.com and posting IC housing offers at IC.org, which can put your housing on their maps. ICmatch is for helping people form personal relationships with the intent to create future households or ICs together. This is an important distinction. Because ICmatch asks about demographic characteristics that are considered within a "protected class," listing a housing option with ICmatch could lead to charges of discrimination.
The same demographic characteristics are protected in employment by U.S. law. Canadian law similarly prohibits discrimination in housing, employment, and other situations. See also the section that follows, regarding discrimination.
Discrimination
It is important that both ICmatch and groups forming communities ensure that they not be accused of using ICmatch for the purpose of identifying and choosing potential renters, buyers, or employees based on protected demographic characteristics. Therefore we recommend other platforms to advertise work and residence (ic.org and friendsmates.com). These platforms do not ask questions about characteristics that are legally protected from discrimination (see the prior section on Legal Prohibitions Regarding Offers of Housing and Work). ICmatch does not authorize users to advertise on ICmatch (a) rental or purchasable residences nor (b) job opportunities. However, after finding others who seem compatible for forming a group to establish an IC, housing and shared work responsibilities will be a necessary topic of discussion. For this reason, profiles contain a question about skills being sought by an IC or forming group.
ICmatch group coordinators can look for profiles with the type of skills that would be useful additions to their group. It may be reasonable to seek independent contractors with unique skills who might live on site at a remote location while working. There may be sufficient justification that prevents the majority of potential applicants from having the unique interest and qualification for such positions. In many U.S. jurisdictions, independent contractors do not have the same protection from discrimination, and thus you would be less vulnerable to such charges. Similarly, if a member of an established intentional community is using ICmatch to search for new members that have particular skills while offering temporary housing during a community membership trial, having a contract for a limited time gives both sides time to evaluate the people and situation. Both sides should be protected by the contract.
Charges of discrimination come into play in situations of power imbalance, where the law attempts to prevent prejudice in the selection process for a housing or work opportunity. Here's how power balance or imbalance could affect ICmatch interactions.
Balanced power: For relationships where power is typically considered balanced, and there's not much credibility to a charge that one side is at a clear disadvantage, ICmatch is a good way to find group members who might become part of an intentional community. These relationships include the following: co-purchasers of property, business partners, non-profit project partners, independent contractors, religious adherents, friends, love interests, volunteer assistants (as long as they are not overly dependent on the IC and thus could be taken advantage of).
Imbalanced power: Power is typically considered imbalanced if one member has few options or funds and thus may accept dangerous working conditions or substandard housing as part of wages. Such vulnerability should be given attention, but it shouldn't cause one to avoid negotiation. People with few other options may be those who most could benefit from membership in an IC, with a work-trade for example. We suggest you ask a legal consultant to review or help you write a contract that describes exactly what is being offered and what is expected in return. This contracted position could be described as a temporary volunteer, independent contractor, or business partnership that can be terminated by either party under conditions that do not advantage either side over the other. See the section Contract Templates link to for suggestions on how to structure these agreements.
Finding potential community members thru ICmatch is more than a transactional relationship of offering or seeking housing or work. Yet cohousing and work-trade agreements can create some gray areas between personal and transactional agreements. We want to help you make your postings legal and workable. Here's how the issue of reciprocal versus transactional agreements could affect ICmatch interactions.
Personal reciprocal agreements: These are what ICmatch is made for.It is intended for helping individuals find others with characteristics they find compatible for long-term living and resource sharing. If people want to share their lives or living space with others who have similar beliefs, experiences, backgrounds, and/or practices, we want to help them find each other and take the time to develop trust. It's not discriminatory to be selective about who you consider sharing your life with or creating a business partnership with. For friendships, couple relationships, or business partnerships, your consideration of demographic characteristics is no one else's business.
Transactional agreements: ICmatch is risky for standard transactional agreements, because of the potential for accusations of discrimination. The profiles share demographic information about protected classes, so it opens the possibility that selection was biased.Transactional relationships that have been most litigated for discrimination include renters, property buyers, and employees. Even independent contractors who are on-site, working under supervision, and/or working a number of hours that qualifies as full time work may be considered legally as employees.
Based on the discussion above, this summary of offer types may help clarify some nuances for determining when ICmatch is a good fit for matching people with the jobs and housing they seek.
| | | |
| --- | --- | --- |
| | Personal reciprocal agreements | Transactional agreements |
| Balanced power | This combination is the best fit for ICmatch, especially when a cooperative business and/or residence is not yet formally established. | Many market-based alternatives exist; if needed, use ICmatch with caution and clear signed contracts under professional legal advisement. |
| Imbalanced power | Proceed with caution and clear written and signed agreements; make an effort to ensure that exchanges of goods and services have some approximation of market value; make extra effort to keep the relationship friendly. | Do not use ICmatch because of high risk of alleged or actual unfair treatment. |
In Canada, independent contractors, subcontractors, and volunteers have been found to be protected by anti-discrimination legislation. Generally in the United States, workers in these categories are not allowed to make complaints regarding discrimination because they are not regarded as employees.
Disclaimer: This information does not constitute legal advice. It is meant to alert you to potential risks, which you are advised to discuss with a legal professional who practices in the relevant jurisdiction.
Updates or Changes
We may need to update these Terms of Service at times and may need to change the site functionality to meet the overall mission more effectively. Substantial changes will be emailed to all users prior to them taking effect. Your continued use will signify acceptance of these terms.
Disruption of Service
We make no guarantees that these services will always function without disruptions or delays.
We reserve the right to refuse service to individuals or group coordinators that are not in alignment with the stated values and intended uses of ICmatch as indicated within the Terms of Use.
Reported Violations
To help support our users, we encourage you to report communications that you believe violate these policies. We will invite reported users to explain or rectify a situation, unless it is a blatant violation. We reserve the right to delete specific content or an entire profile, without warning and without reimbursement of a monthly listing fee. If we find it necessary to suspend or delete a paying account, we will also cease to charge the account.
Disputes
We wish to support well-intentioned individuals and groups that act in good faith. Mediation should be the first recourse in disputes or accusations involving ICmatch users, ICmatch group coordinators, consultants, site administration, or others affiliated with the site.
We try to provide clear rules so that we can limit or avoid disputes between ICmatch and members, group coordinators, and consultants. If a dispute does arise, you agree to settle the dispute with a mediator or binding arbitration.
If any portion of these Terms of Use are found to be unenforceable, the remaining portion will remain in full force and effect. If we fail to enforce any of these Terms of Use, it will not be considered a waiver. Any amendment to or waiver of these terms must be made in writing and signed by us.
Intellectual Property
If you use our information or services for non-commercial purposes, cite the source in writing, and acknowledge our authorship verbally if the presentation is verbal, and in any accompanying written information. You can only use our content for commercial purposes if you have (a) our prior written permission or (b) a subscription as a consultant, and reference our sources when used.
Definitions
User: anyone accessing the ICmatch.org website for information or services
Member: anyone who has registered at ICmatch.org and has an active profile
Group member: any user who is a part of a forming or established group intending to found or join an IC
Group coordinator: an ICmatch member who self-designates as representing and managing communications for a forming or established group intending to found or join an IC
Consultant: those offering services on the consultants page
ICs: Intentional communities that have a bounded location (building or land parcel) that is a primary residence for those who define themselves as members, agree to a written and practiced governance process, and who would not be more accurately described as a family or an extended family unit