Use these steps to create an ICmatch group profile that will show up on the Team Up page.
1. Meet the completion criteria for your member profile.
Your Profile page (when logged into My Account) needs to show 100% in the circle chart, which means you need to have answered the first popup matching questions, posted a memoji or photo, and answered a few more questions. At the top of the Match for Free! page is a yellow button that links to a page which describes in detail how to complete your member profile.
2. Know your responsibilities.
We expect you to read and adhere to the Terms of Use. Also, a group coordinator should respond within 30 days to prospective members who contact them. When in a chat box, you'll see a button to the top right labeled Pre-fab responses. These are described in an FAQ. These can make it easy to respond. If you know you'll be preoccupied or away, you can assign another member the group coordinator role for a while.
3. Find Groups tab.
After your member profile is complete, when logged in, your My Account page will show a Groups tab on the left. Click into that.
4. Create a group description.
Inside your groups tab, you'll find a form that will let you create one group. This is because most people mostly live in one place. If you live in multiple locations, get some of your collaborators from the other locations to create a profile and post the group, and you can be listed on their group as a coordinator if they choose to assign you that role. We're trying to make sure no one creates a bunch of groups that they are only loosely affiliated with or forget to check in on. You can load a photo and write a 100-word description. If you already have clear ideas and want to include much more information, create a forming community page free on ic.org. Here you can write much more. From there you can point back to ICmatch, so that people who find you from that page can look at member profiles.
5. Invite members to your group.
When you find people who seem compatible, you can invite them to join your group. Go into the Groups tab of your My Account page. See the image below. Use the first field to identify the member you want to invite. Use the second field to indicate what type of member you are inviting them to be. Below that will be a list of the members in your group.
6. Tell people where to find you.
Invite people from other spaces to check out your ICmatch group profile. This eases up your work! Instead of describing your people and your group members, you only need to give them one link.
7. Indicate your communication channel.
Tell your group members if there is a group chat format you all have decided to use. We suggest you use whatever the majority of your group members are already familiar with. The group coordinator's profile should indicate the platform you've chosen, in the Technology category at the end.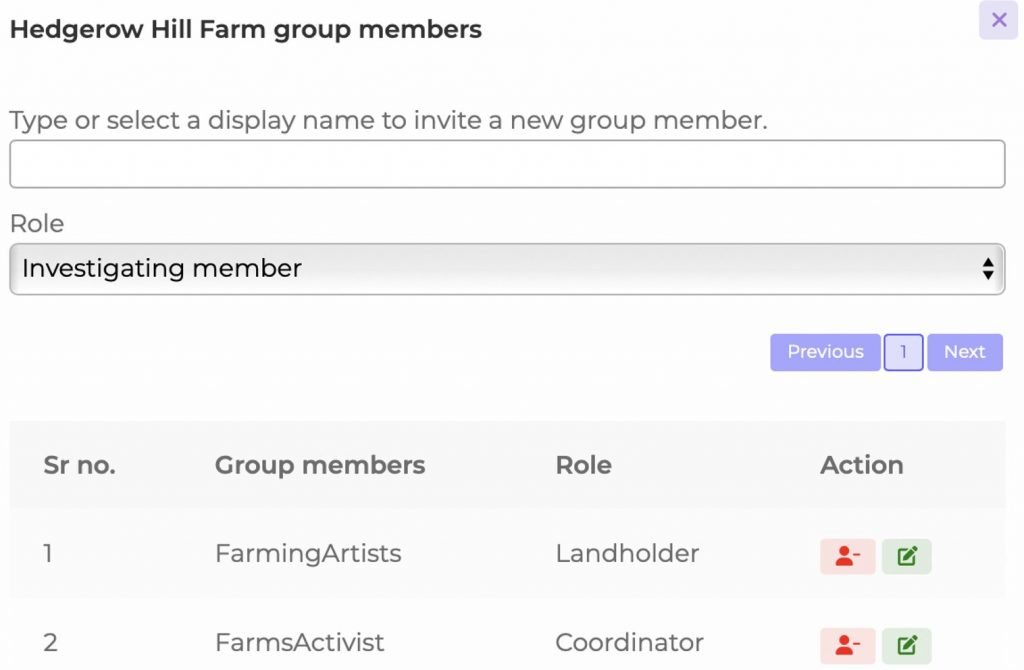 8. Explore options.
As a group coordinator, you can still be a member of other groups. These will show up as Linked groups (see below). If you decide you no longer want to be coordinator of the group you created, do everybody a favor and let them know. You can assign another coordinator and ignore the group. If you decide to delete your whole profile, let the others know. Someone else may want to take over as coordinator of the group. Maybe the ICmatch team can help reassign it on the backend.

9. Consider subscribing.
If you decide to pay the low monthly subscription, your profile thumbnail will show up in the community types pages you choose. Your profile thumbnail will indicate that you are a group coordinator by displaying the badge as in the example below. You can cancel your subscription at any time to stop it from renewing the next month. Members who are looking only for a specific type of community may use these pages to visually scan for members. Those seeking a group that has already begun to form a leadership team will be able to identify you by this badge.