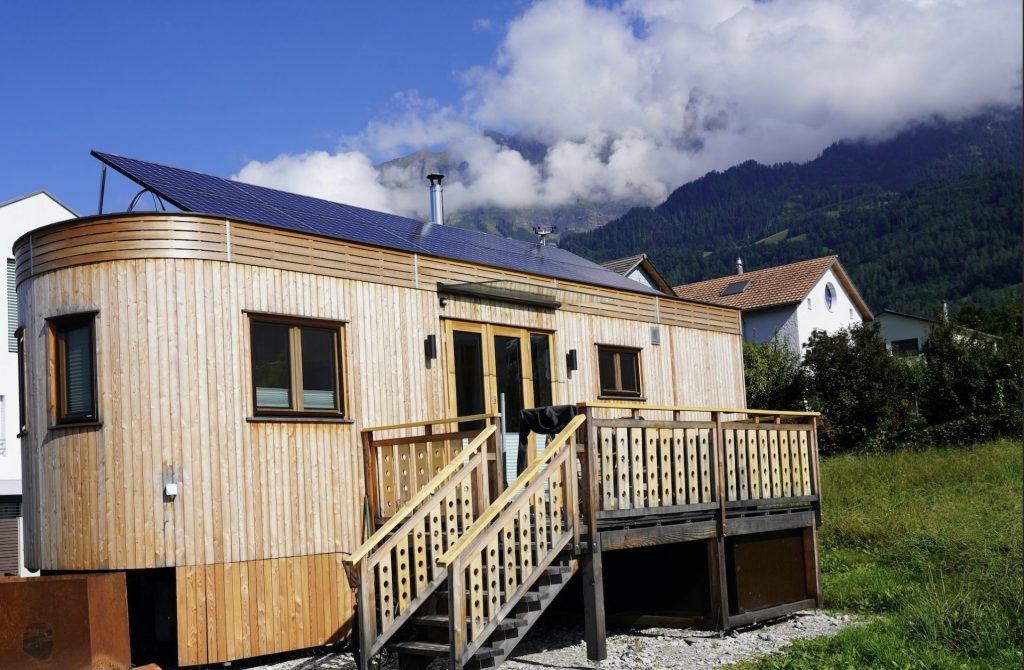 Why do we need so much space, and so much stuff? A tiny house does away with the excess, giving you just enough space to live, while the majority of your time can be spent outside of the home and in your community. With housing affordability in crisis, and people yearning for connection, perhaps it is time to build a tiny house community! Read on and connect below to learn how to start a tiny house community of your own.
How to Start a Tiny House Community
If you want to start a tiny house community, make sure of what zoning allows. In many states, tiny houses are considered RVs (see Resources section below). Often RVs or trailers cannot even be stored on a property that isn't designated for storage, so check into the regulations carefully before purchasing property. Search for RV parks for sale. They will already have hookups.
Form a legal entity. You might keep spaces for short term travelers by making a corporate structure and renting, but it can still be a core group that owns the corporation. In that case, all shareholders also are renters.
Set up business accounting alongside a consultant who has experience with the business. Register for taxes.
Obtain necessary permits, licenses, and business insurance. You might be able to get your city or county to create new permitting by advocating for it and helping the city or county officials, especially if they know cost of housing has gone up more than most people can afford.
Examples
See the Tiny house community on the Oregon coast. Dream River Ranch in Idaho hosts and advocates for tiny houses and provides equine therapy. Delta Bay Tiny House Resort, between San Francisco and Sacramento, has resident amenities including a bathhouse, clubhouse, tennis courts, volleyball court, lawns, and fishing docks.
Tiny House Community Consultants
Members Interested in a Tiny House Community
Resources
SquareOne has a toolkit that includes sample tiny home blueprints, models of affordable village setups, and much more.
General information on where to legally put a tiny house can vary by city and county/province.
A British Columbia site lists tiny home rental space, sometimes for work/trade.
Search Tinyhouse Villages lists prices and international hosting.
In the U.S. the following states are listed in order of tiny home friendly ordinances: California (San Diego, Fresno), Oregon, Texas (Spur), North Carolina, Florida, Colorado, Washington, Arizona, New York, Utah, Georgia (especially Atlanta), Idaho, Indiana, Maine, Nebraska, New Mexico, Pennsylvania, Kentucky, and Kansas allows tiny homes on foundations not wheels.
Rezoning for microhousing could be an easy sell to local governments where housing costs more than most people can afford. Similarly, you could advocate for developments with mobile home parks.
In your jurisdiction, tiny homes might be considered RVs. See these DIY tips for creating RV parks. Know the differences between a mobile home park and RV park. Sometimes these park types are combined.
Owen, B. (2020). Pandemic spurs tiny house interest, while builders say regulatory hurdles remain.