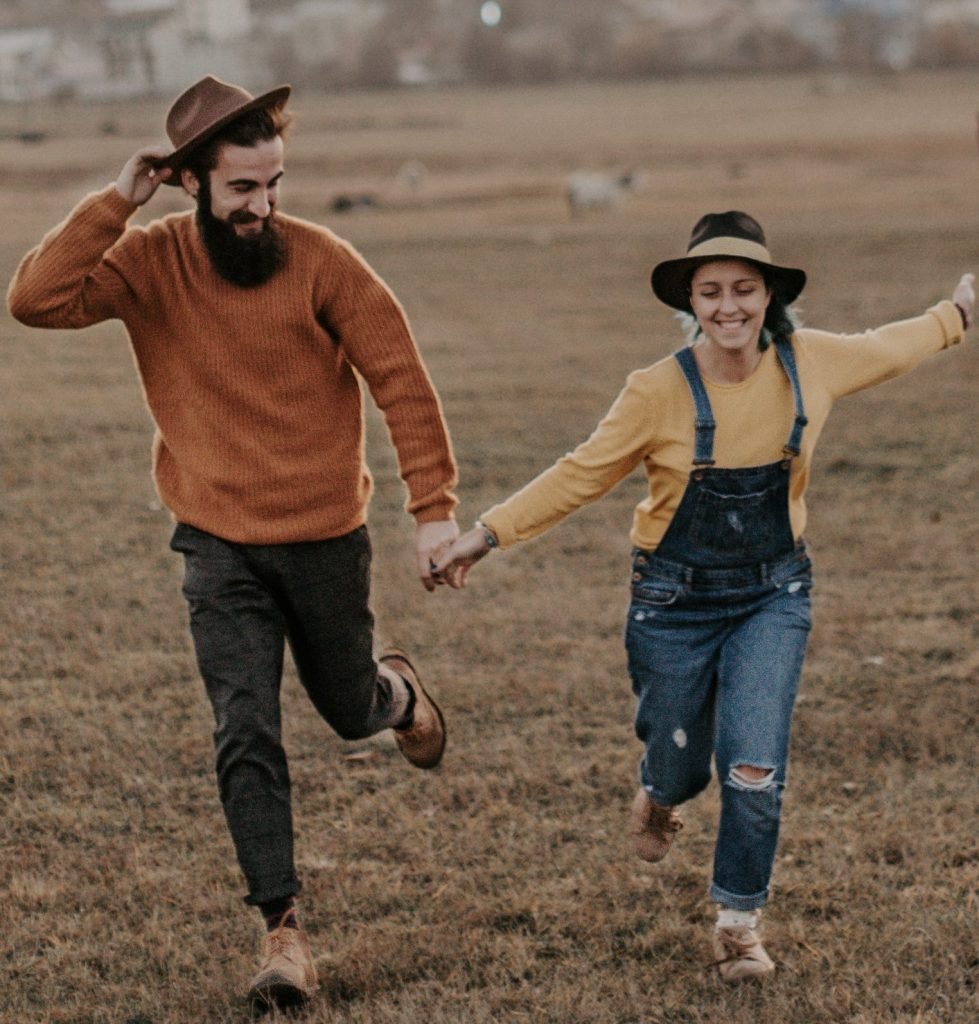 Are you interested in a long term committed relationship with someone who is also interested in community life? Starting off with shared values is a lot better foundation than swiping right based on superficial characteristics. The members included in the Members section below have indicated "life partner" as one of the community types they are interested in. This page is more aimed at those seeking amorous pairing. If you are seeking a platonic life partner, intentional community is a great place to develop deep trust over time. Our matching function helps you narrow down the options, prior to discussing your compatibility as friends or more.
Tips for community-minded people looking for a life partner
1. Primary relationships are fostered by community.
Some relationship experts have noted that our modern culture has promoted unrealistic expectations of what a "significant other" or couple relationship should offer. It's not hard to see marriages as doomed to failure if the expectation is that your one partner must be a hot lover, a best friend and confidante, a compassionate and available co-parent, a consistently competent wage earner, and a co-adventurer whenever we are ready for time off. It's unrealistic to expect one relationship to meet all these needs, till death do you part. Few of us live in a traditional small town, tightly-knit church, or extended family network that used to be a buffer and supporter when marriage ties became strained. It may be time to revitalize extended networks that can support primary relationships, as well as fill the gap in social life when they are absent.
2. Find a community-minded partner.
Sociology studies have noted a steady erosion of membership in voluntary associations such as civic clubs, neighborhoods, churches, and schools. The decline has been widespread and consistent over time, and likely results from many factors. Lee (2020) concluded that adults committed to the institution of marriage may also be more committed to these other types of "mediating institutions." This may reflect either a greater willingness or an ability to make sacrifices for others, and to partner with others.
3. The current "dating" scene.
Marriage and cohabitation have continued to decline (Pew Research Center, 2019). Marriage is a risk, both financially and emotionally. In addition, many young adults feel financially unprepared to support a family (Walsh, 2021). Meanwhile, the methods for finding a prospective partner for cohabitation have drastically changed. Dating apps discourage commitment because there always seems to be a potentially better option; having more choices often makes it harder to make a decision (Oakland Psychological, 2020). Because of these apps, prior ways of meeting up have become less and less common. For example, people no longer feel a need to risk talking to a stranger whose availability is unknown. ICmatch is the opposite of dating apps. Our focus is to get past the superficial. You get a detailed descriptions. The focus is on the long term. You might become friends and community members first. If there is a spark in your friendship, you are more likely to find your relationship lasting, due to lifestyle compatibility.
4. Millennials and the "chosen family."
Fewer than 20% of American households reported following the traditional nuclear family structure, according to an analysis of 2020 Census Bureau data by the Center for American Progress, a research and policy institute (Smith, 2021). Younger generations are increasingly referring to a group of close-knit friends with lasting bonds as a "chosen family" (Smith, 2021). As millennials are in a time of life when lasting partnerships have traditionally been formed, their rejection of traditional pathways has been highlighted and studied. In the workplace they prefer to work in teams. They also express a need for social interaction. They describe work life balance as of utmost importance to them (Gilbert, 2011). These three characteristics make them strong candidates for intentional community life. For residential ICs, the sharing economy hinges around the trade off of the convenience of completely private space in exchange for the lower cost of living that allows for more free time.
5. Better economic standing.
Researchers have discovered that stable partnership gives a boost to economic outcomes (Pew Research Center, 2019). By extension, having the support of a larger community that is supportive of a couple can provide even greater stability.
Counselors for Couples Within Intentional Community
We're all part of reinventing the social structure now. Give it your best shot by learning from relationship therapists as preventative help on a regular basis, rather than seeking help only after a crisis develops.
Members Seeking a Life Partner Interested in Intentional Community
Posting your profile on this life partner page thru a $3 per month paid subscription can help you more quickly identify others looking for a couple relationship. With a free membership, you can still find others in your area by using the search function at the Match for Free page. Look for the "Group Types" question in the "Community Type" category to see who indicated an interest in finding a life partner.
Resources
Scroll to the end of our Contracts page for a note about marriage and prenuptial contracts. As unromantic as prenuptial agreements sound, financial consultants state a prenup could start you out on a more solid foundation that helps your relationship last.
A low-cost accurate personality assessment, with a service of comparing couples to describe the challenges and benefits that their relationship would bring.
Millenials and Gen Z weigh in about love and marriage, plus ambitions and children.
Relationship books widely recommendations by couples therapists:
The Relationship Cure or Why Marriages Succeed or Fail by John Gottman and Joan DeClaire
How Can I Get Through to You? or The New Rules of Marriage by Terrence Real
Making Marriage Simple by Harville Hendricks and Helen L. Hunt
Here is a matching game one intentional community developed. It matches only members who noted the same level of interest in the other person. The request could be a casual talk date or a romantic interlude. This allows people to find out if there is mutual interest without facing rejection.