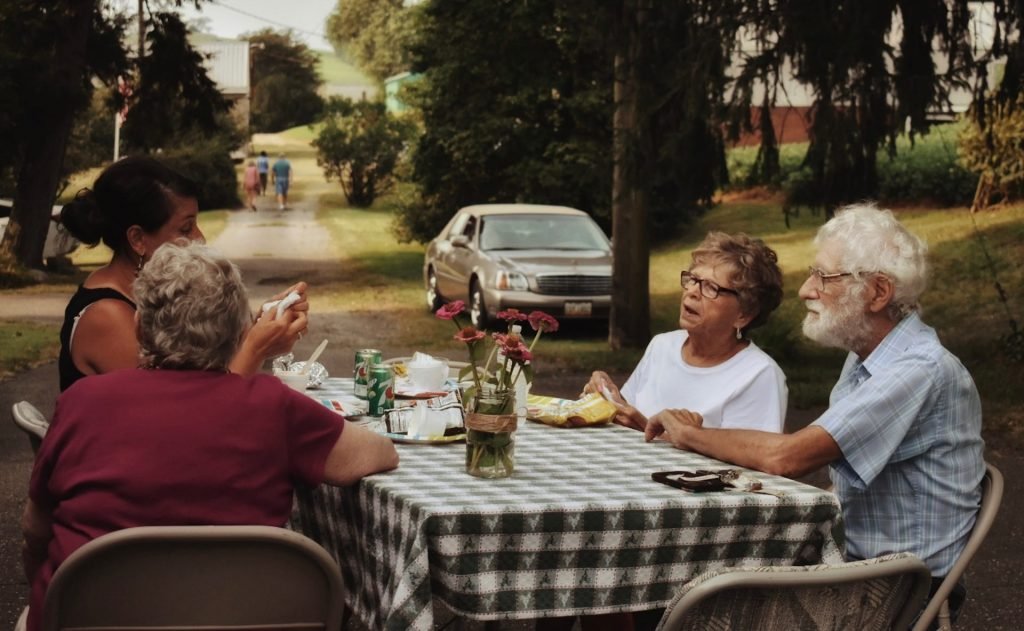 During the pandemic, many people got a rare glimpse into the benefits of living in an ad hoc version of  intentional community as a pandemic pod (i.e., bubbles or quaranteams). Some report missing the closeness after restrictions loosened up. Moving forward, for those who are still experiencing an immune-compromised condition, the medical risk bubble is still relevant.
Tips on Creating Medical Safe Spaces
Make sure everyone interested in living within your medical risk bubble understands the risks. For example, documentary video clips an accounts of death or hospitalization of people who unknowingly were exposed to lethal allergens can help others understand the seriousness.
Make sure everyone interested in living within your core group is willing to take the necessary precautions. It might be helpful to have part of your group be less restricted and be the more outward-facing members who only observe precautions when interacting with the core insulated group.
Make a plan that includes how to manage day-to-day protocols. If you feel it will be an emotionally charged discussion, you may want to find a consultant with mediation or group processing experience to help guide you thru it.
Examples
Pods for recreation with close physical contact include children's play groups, homeschooling groups, small businesses that require in-person close work, team sports, and social dance groups. Read how OpenDoor Coliving adapted to the pandemic.
Consultants for Medical Risk Bubbles
Members Seeking Medical Risk Bubbles
Resources
There are many lists online full of helpful suggestions for how to build safety zones for close contact with a few.
Infectious risk protocol: The template at this link is based on one IC's fairly strict agreement document about how to keep vulnerable members safe while other members interact on the outside.
See other resources listed at our page for needs-based housing and social safety nets.